Seventeen Profile
Our seventeen profile is exactly what you were looking for. We have all the information about your favourite Kpop boy group. Including all the members, videos, pictures and much more. Dive into this incredible resource and find out more about your idols.
---
1. Seventeen Members
Former Members
Shim Yoo Sang
He was born in 1994.
You Sang was born in Gwangju, South Korea.
Samuel
He was born on January 17, 2002.
His height is 160 cm.
His weight is 42 kg.
Samuel is a member of 1PUNCH.
He is a Korean-Hispanic.
Jang Do Yoon
He was born on August 31, 1995.
His blood type is O.
Yao Ming Ming
He was born on January 5, 1997.
His height is 180 cm.
His weight is 65 kg.
His blood type is B.
Shin Dong Jin
He was born on August 19, 2000.
Dong Jin was born in Incheon, South Korea.
His blood type is  A.
---
2. Seventeen Profile History
---
3. Seventeen Music
Studio Album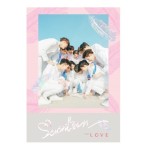 Love & Letter
Released on April 25, 2016.
Extended Plays
Singles
Adore U
Mansae
Pretty U
---
4. Seventeen Fashion and Style
Coming Soon!
---
5. Seventeen Tour
You will find Seventeen concert and event dates here.
There are currently no events in your area.
Please check back for updates.
---
6. Seventeen News
Wonwoo apologises for his Girls Generation comments.
---
7. Seventeen Videos
What do you think about my Seventeen profile? Did i miss anything that you would like to have included? Let me know in the comment section below! And please let me know, who your bias is!