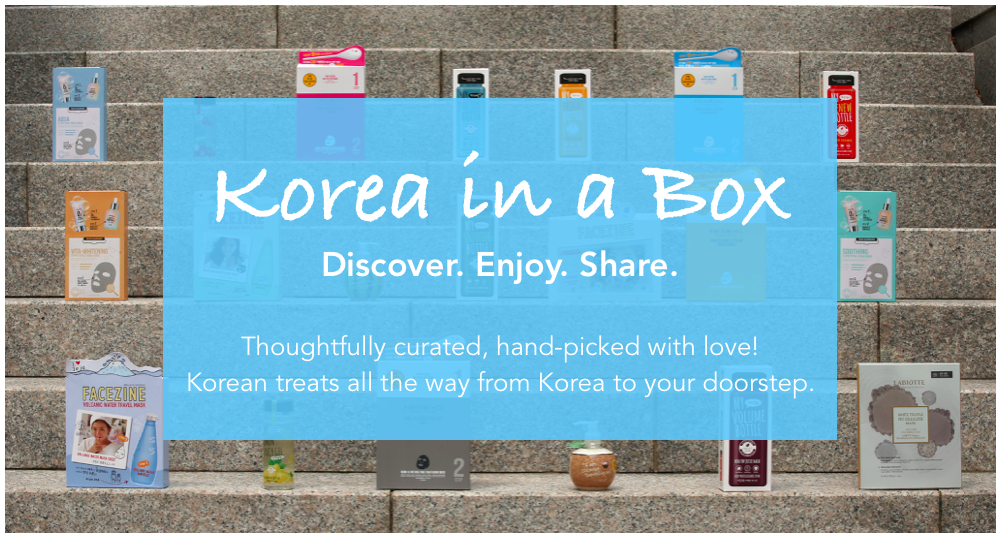 What is our Korea Box?
A Korea-inspired monthly subscription box curated to bring you the latest and most tasty Korean snacks, awesome cosmetics and Kpop collectibles. We send directly out of Seoul, South Korea to make sure that you always get the newest and hottest stuff. Order your box now and discover Korea!
How does it work?
Subscribe
Satisfy your Korean cravings by choosing a box. You can either choose a monthly plan or a 3/6-months prepaid plan.
Pack & Deliver
We pack and deliver your Korean goodies for you all the way from South Korea. Boxes get shipped in the first week of each month.
Open your Surprises
Enjoy and share all the Korean discoveries and products from South Korea.
[wpdevart_countdown text_for_day="Days" text_for_hour="Hours" text_for_minut="Min." text_for_second="Sec." countdown_end_type="time" end_date="12-08-2016 23:59″ start_time="1470979937″ end_time="22,1,1″ action_end_time="hide" content_position="center" top_ditance="10″ bottom_distance="10″ ][/wpdevart_countdown]
Until our doors close for the September Korea Box!
(Will be shipped to you in the first week of September.)
Korea Box
Hand-picked with love!
8-10 carefully picked Korean goodies from South Korea.
Free Worldwide Shipping
We ship worldwide and the best thing is that shipping is free!
Get your Korea Subscription Box and discover Korea from its best side.
[instagram-feed]