Hyorin (SISTAR)
Hyorin is a South Korean Kpop singer and a member of the girl group SISTAR. The other tree members are
Yoon Bora
,
Soyou
and Kim Dasom.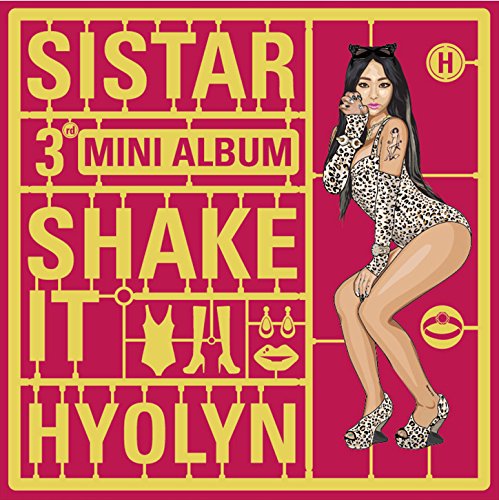 You will find a biography of Hyorin, a style section, tour dates and a SISTAR quiz on this page. Have fun. 
---
  Hyolin Biography
Here is a short biography about Hyorin. We tried to make the biography as informative as possible. Please let us know, if you missed anything very important. It will be added to this section as soon as possible. We gathered all the facts we could find about Hyorin and hope that you can learn some new stuff about your bias. 
Her full name is Kim Hyo Jung.
Hyorin was born on January 11, 1991.
Hyo Jung was born in Incheon, South Korea.
Her height is 164cm. Her weight is approximately 45kg.
Her blood type is B. She is the leader and main singer of SISTAR.
She speaks Korean and English.  Hyorin has one younger sister.
She debuted with SISTAR in June, 2010.  Hyolin is part of the sub group SISTAR19, together with Yoon Bora.
November 26, 2013 marked her solo debut with "Love & Hate".
She became only the second Korean singer taking part in a Disney production by singing the Korean version of "Let it go" for the movie Frozen.
Hyorin collaborated, among others, with Mad Clown, Zico and Paloalto, Basick and Bumkey.
 Check out our SISTAR profile, if you want to know more about this amazing Kpop girl group. 
---
  Hyorin Style
It is time for some Kpop style ideas. Hyorin is one of the most well dressed Kpop idols and she always looks amazing. Her style and fashion is always on point and i wish i would have all these clothes. We had a look for the clothes she is wearing in the picture below and we found some of the pieces. Check it out and get the Hyorin style. 
---
Tour
Are there any upcoming tour dates for Hyorin and/or SISTAR?
Local Dates:
There are no tour dates at the moment.
---
Music
SISTAR
Studio Albums
EP's
Alone
Loving You
Touch N Move
Sweet & Sour
Shake It
SISTAR19
EP's
Gone Not Around Any Longer
Singles
Ma Boy
Gone Not Around Any Longer
A Girl in Love
Please visit here for the entire SISTAR discography.
Hyorin also released a solo album and a couple of and duet singles with other artists over the last years. Here is a list:
Studio Albums:
Love and Hate
Singles
One way love
Lonely
Erase
Coach me
Don't Stop
Money
My Love
Loveline
Crazy of you
Goodbye
Let it go
Come a little closer
Stalker
Don't love me
Red Lipstick
Massage
O.M.G.
Closer
Falling
Tonight
---
Videos
SISTAR and Hyorin – Touch my Body 
Hyorin featuring JooYoung – Erase
Want more videos with the beautiful and talented Hyorin? Watch them all here.
---
Hyorin Sistar Quiz
Take the quiz and let us know if Hyolin is your bias.
[playbuzz-item url="//www.playbuzz.com/huffingtonpostkorea12/whos-your-favorite-sistar" info="false" shares="false" comments="false" recommend="false" margin-top="300″]
---
Social Updates
[instagram-feed id="1769260144″]